Gas Storage Poland Sp. z o. o.
In order to meet legal requirements concerning the obligation to assign a storage system operator, PGNiG S.A. has created a special purpose vehicle company under the name of Gas Storage Poland sp. z o.o. (GSP). Its core field of activity is performing tasks of a storage system operator. The company provides volumes and capacities of storage facilities that meet the needs of the gas storage market participants, at the same enabling the optimal use of these facilities.
Gas Storage Poland sp. z o.o. is particularly responsible for the following tasks:
providing safety of storage facilities operation and the execution of contracts with users of these facilities
ensuring the operation, maintenance and repair of storage facilities and devices in a such a way that guarantees the reliability of their functioning
ensuring long-term ability of storage facilities in order to meet reasonable demands for gaseous fuels storage, as well as development of storage facilities
managing capacity of storage facilities
providing storage services required for the accurate operation of a gas system
managing gaseous fuels flow directed to and received from storage facilities and maintaining the quality parameters of these fuels
providing users of the system and operators of other systems with the information regarding terms and conditions of rendering gaseous fuel storage services, including cooperation with interconnected gas systems
cooperation with other gas system operators or energy companies to ensure reliable and efficient operation of gas systems and to coordinate their development
GSP also deals with the design and construction of underground gas storage facilities in rock salt deposits and offers a wide range of services related to the gas, the fuel and energy and the construction industries, namely:
services in the gas industry – arrangements for implementation of line facilities, installation of gas systems, leading technological start-ups of plants and gas facilities and also acting as a substitute investor for underground gas storage facilities
services in the fuel and energy industry - preparing projects in terms of their formal and legal aspects, designing fuel system installation, supervision of fuel system implementation, pump stations and liquid fuel storage depots, services in the construction industry
The Compliance Programme
The Compliance Programme valid until December 2,2020
On 25 March 2013 Gas Storage Poland sp. z o.o with its registered office in Debogorze adopted and implemented "The Programme for Ensuring Non-Discriminatory Treatment of Storage Facility Users (The Compliance Programme)".
The purpose of the Compliance Programme is to ensure equal and non-discriminatory treatment of the users of storage facilities.
The Compliance Programme
The Programme for Ensuring Non-Discriminatory Treatment of Storage Facility Users
The Compliance Programme effective from December 2,2020
Modification of "The Programme for Ensuring Non-Discriminatory Treatment of Storage Facility Users (The Compliance Programme)" stemmed from the necessity to align the provisions contained therein with the rules defined in "the Guidelines for the Compliance Programmes laid down by distribution system operators and the storage system operator", published by The President of Energy Regulatory Office in the Information No. 15/2019 of 18 February 2019.
This amended Compliance Programme, approved  by The President of Energy Regulatory Office, will enter into force on 2nd December 2020.
The Compliance Programme
The Programme for Ensuring Non-Discriminatory Treatment of Storage Facility Users (Compliance Programme)
Compliance Officer
Magdalena Nowak-Karpińska
Attorney-at-law
magdalena.nowak-karpinska@gas-storage.pl
Careers
Gas Storage Poland is a company for which a statement that employees are its most important asset is not an empty statement. We comply with all obligations that employers have towards employees. We particularly care about the working atmosphere. When we employ people we pay attention not only to their qualifications but also to their personalities.
Recruitment
GSP recruitment process is designed in such a way that is friendly to all candidates. Even if it is not successfully completed, we attempt to deliver a valuable and interesting experience to our candidates.
Please attach the following consent to your application:
"I consent to the processing of my personal data by Gas Storage Poland sp. z o. o. during the recruitment process".
Please read information obligation - GDRP
A typical recruitment process is divided into the following stages:
Stage I: the selection of candidates to meet based on the submitted applications
Stage II: interview with HR Manager - at the interview we try to confirm candidates' skills and, most importantly, we pay extra attention to their personalities
Stage III: meeting with HR Manager and a person from the relevant department (usually a future direct manager of a potential employee)
Stage IV: the selection of the right candidate – we make our final decision. All candidates who got to the interview stage are informed of the results of the recruitment process
Stage V: discussion on the general conditions of cooperation
Stage VI: the introduction of a new employee to the company
Training
People are the most important asset of GSP. We make every effort to ensure that our employees develop and constantly improve their qualifications. In order to achieve that, we organize regular training sessions.
Specialist training courses (expert) – almost every single aspect of life is subject to systematic changes, new problems appear and innovative solutions are being introduced. Understanding the innovations results not only in following them, but above all, it is a guarantee of effective performance of everyone's duties. Specialist training courses are specifically designed to relate to the type of work performed. They aim at deepening knowledge of workers on topics directly connected with their duties.
General development and management training courses – people spend more than half of their active life at work. We believe that during all that time spent at work everyone should develop something more than their professional skills. It is important for the work to provide not only financial security, but also a sense of satisfaction and the room for creativeness so that we can develop not only as workers but also as humans. General development trainings serve that function. Among others, they develop social skills, personality (including assertiveness) and let people understand each other to a greater extent.
JOIN US! New challenges and creative projects are waiting for you. Do you want to find out more? Contact our HR department by writing to one of the following e-mail addresses.
no job offers
| | |
| --- | --- |
| If you have not found a relevant job offer but you are still interested in working with us or participating in our apprenticeships, please send us your CV. | hr@gas-storage.pl |
History
Gas Storage Poland Sp. z o.o. (GSP) is a 100% subsidiary of Polskie Górnictwo Naftowe i Gazownictwo S.A. (PGNiG). It was established in November 2010 in order to allow PGNiG S.A. to adapt a business structure for gas storage to the independence requirements of storage system operators referred to in the Directive of the European Parliament and of the Council 2009/73/EC of 13 July 2009 concerning common rules for the internal market in natural gas (Directive 2009/73/EC). According to the above requirements, a storage system operator, which constitutes a part of a vertically integrated business undertaking shall be independent, at least in terms of its legal form, organization and decision making ability, from other types of activities not related to the transmission, distribution and storage.
The Company has acted as a storage system operator since June 1st, 2012. The activity of a storage system operator is conducted on the basis of relevant administrative decisions – i.e. the decision of the President of the Energy Regulatory Office (Urząd Regulacji Energetyki) of May 16th, 2012 (as amended) on granting a license to OSM for storage of gaseous fuel in storage facilities for the period from June 1st, 2012 to May 31st, 2022 and the decision of May 22nd, 2012 (as amended) on the appointment of the Company to perform a function of a storage system operator for the period from June 1st, 2012 to May 31st, 2022. The concession includes the following Underground Gas Storages (UGS): UGS Husów, UGS Wierzchowice, UGS Strachocina, UGS Swarzów, UGS Brzeźnica, CUGS Mogilno and CUGS Kosakowo.
On July 1st, 2013, the merger of OSM and Investgas S.A. occurred. Pursuant to art. 492 paragraph 1 point 1 of the Commercial Companies Code it was a merger by acquisition, in which OSM was the acquiring company. After the merger, OSM is also active in the field of design and construction of underground gas storage facilities in salt deposits and offers a wide range of services related to the gas industry, fuel and energy, as well as the construction industry.
On October 4th, 2016, Operator Systemu Magazynowania Sp. z o.o. (OSM) changed its name to Gas Storage Poland sp. z o.o. (GSP).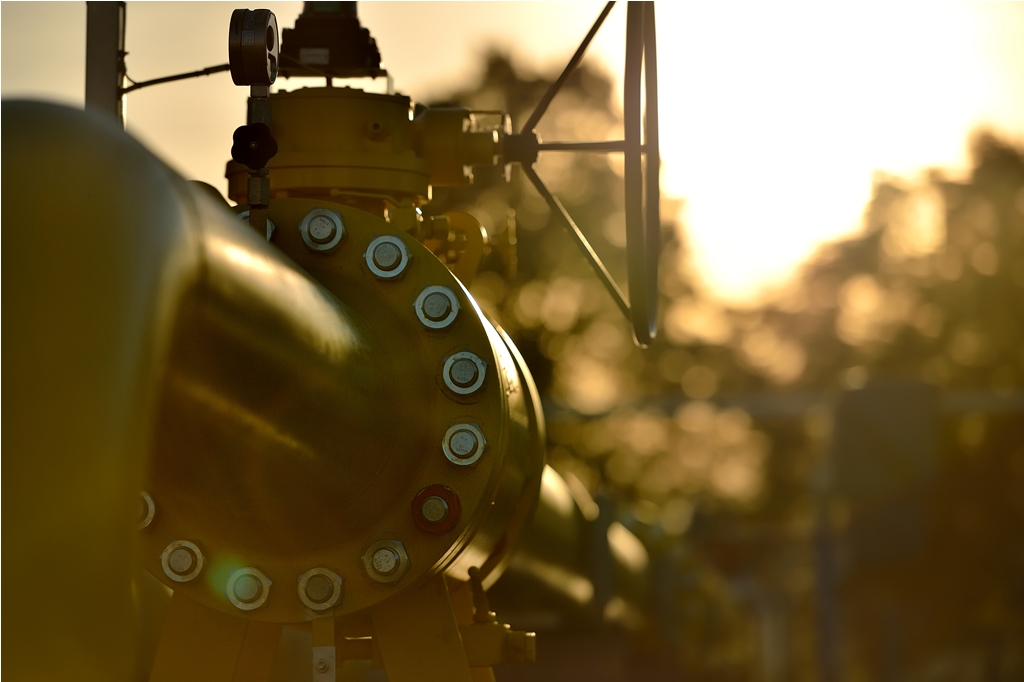 Anti-corruption Policy
The overriding principle of Gas Storage Poland sp. z o.o. is to act in a responsible and ethical manner. Gas Storage Poland sp. z o.o. has a reputation for integrity both in its management practices and in its relations with counterparties and customers. The Company cares for continuous improvement of ethical standards in its operations. For this purpose, a Policy defining the guidelines in the area of counteracting corruption and fraud has been introduced. We encourage you to familiarize yourself with its content here.
Furthermore, the Company introduced Anti-corruption and gift procedure of Gas Storage Poland sp. z o.o. which is the executive act to the Policy adjusted to the framework of operations and organizational structure of Gas Storage Poland sp. z o.o.